Swipe to the left
Here our just some of our reviews on our products
NEW ADDITION
Tap2Tag Smart Band Adapter
(Add this to your favourite watch/fitness band)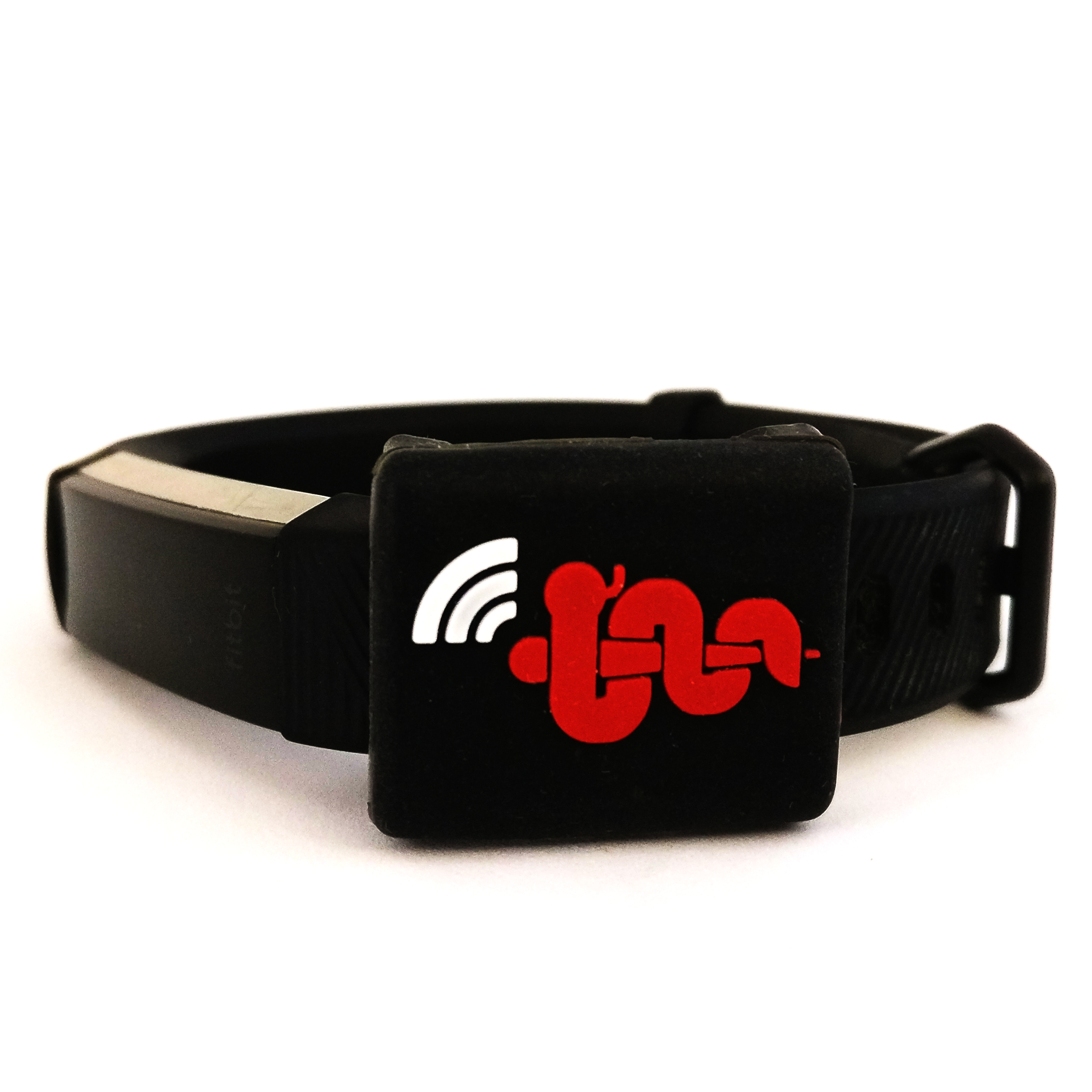 Absolutely brilliant device....so easy to set up and to switch when I change watches. Even better that it is waterproof..nice to know I'm 'safe' whatever I'm doing
– Alison C
Easy to add to my watch, looks smart, means I don't have to wear any other ID jewellery. Brilliant!
– Sarah J
---
NEW ADDITION
Tap2Tag V3 Wristband
(Cut to adjust for the perfect fit for your wrist)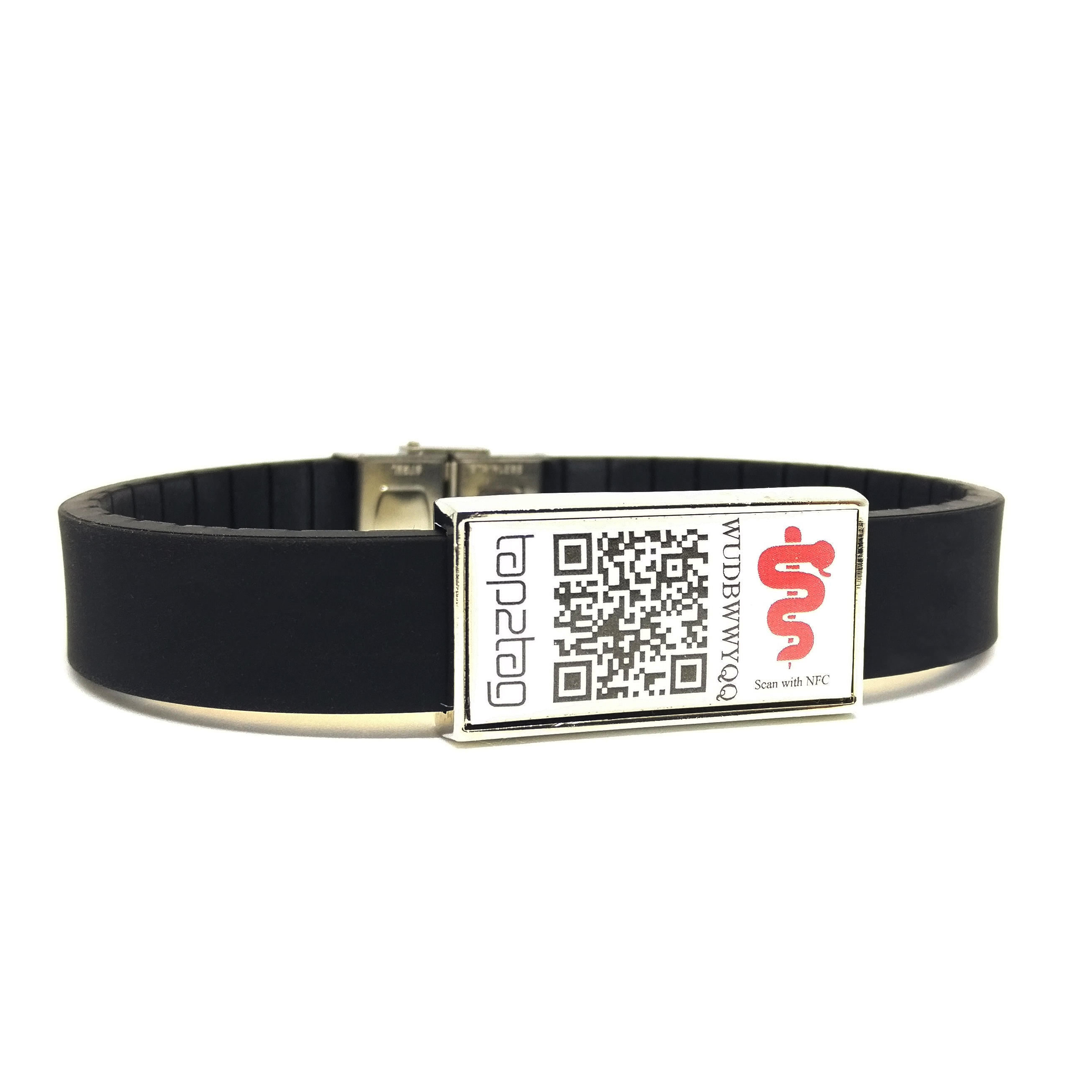 Much easier to fit / remove and wear than to older model. The device is also more instantly recognisable as a medical emergency tag.
– Clive K
Good design with easy to adjust bracelet. Looks good providing a very important service.
– David J
---
Tap2Tag V2 Key fob
(Add to your keyring)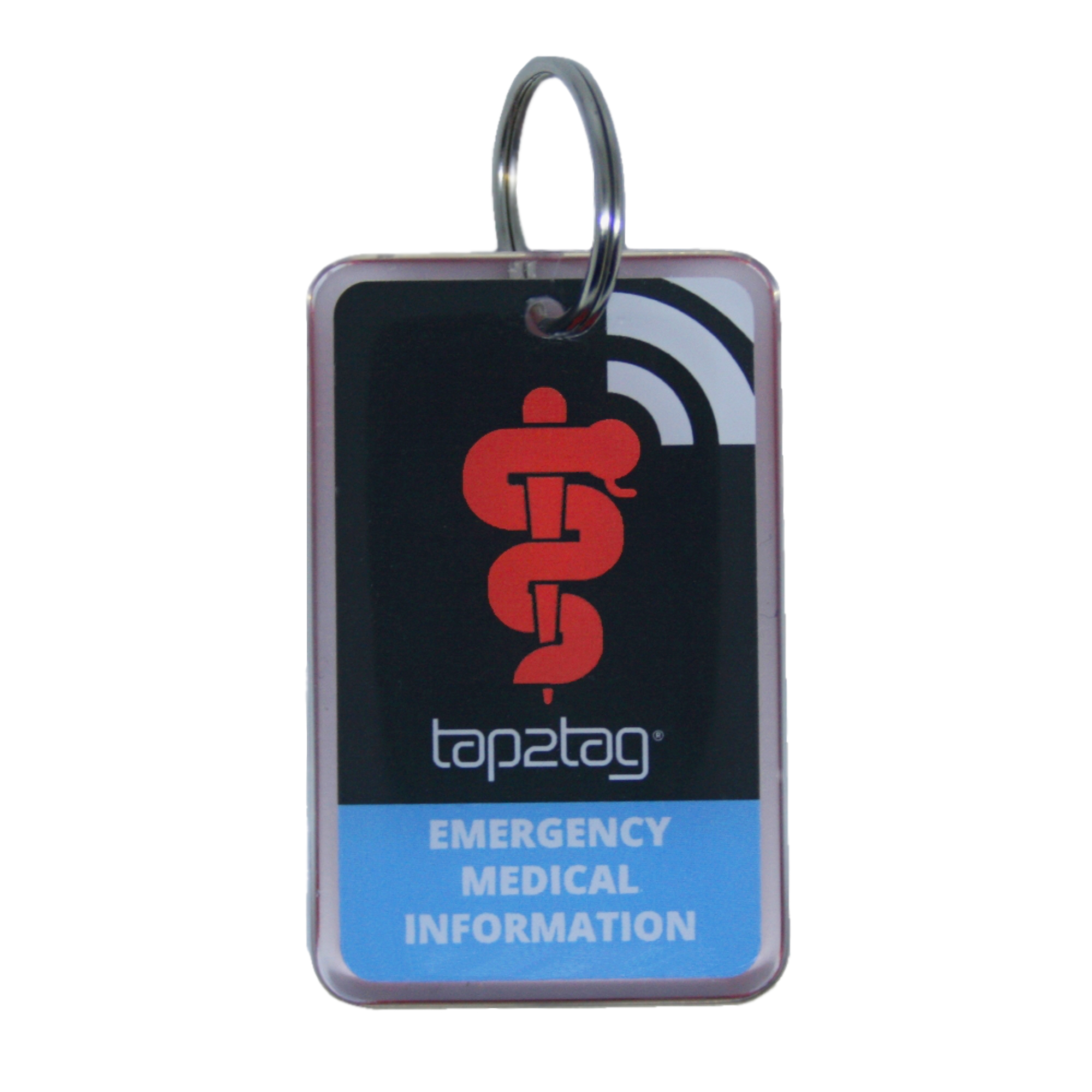 Suffered from epilepsy since I was 4yrs (I'm 33 now) repeatedly tried different items, bracelets, necklaces etc. I struggled to remember to put them on in the morning and slowly the got put to the side.
With this I attached it to my keys so whether I'm out and about or at work I've always got it on me without having to remember to put it back on.
The whole concept is fantastic being able to access so much information when required and making use of modern technology from smart devices in the form of NFC.
– Matt A
Fast service, great product. What more is there to say!
– Janine C
---
Tap2Tag Medical Card
(Eg. Keep inside your wallet)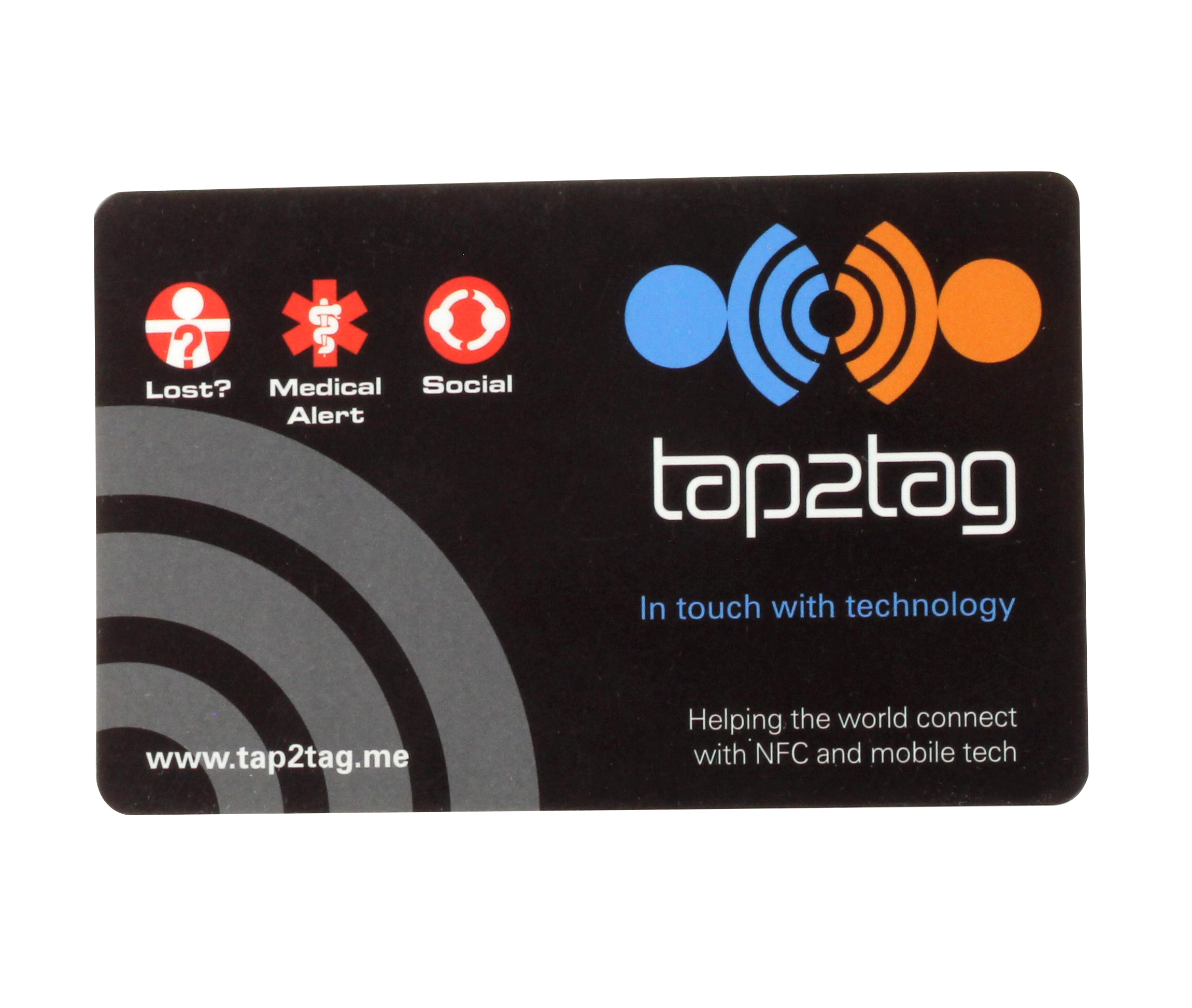 I keep mine in my mobile phone case - the logo is easily seen and it is useful as my phone could be used to access the data in an emergency.
– Shelly C
The card is great easy to set up and fits nicely in front of your credit cards, so easy to be seen by the emergency services.
– Michael D
---
Tap2Tag Pet Tag
(Can be attached to your pet's collar)

A very good Tag, especially when you can change the details on the Tag without any charges.
– Clark F
Works just as expected, no problems.
– Lee B
---
Tap2Tag K1 Adjustable bracelet
(A premium Tap2Tag bracelet that can be adjusted for your wrist)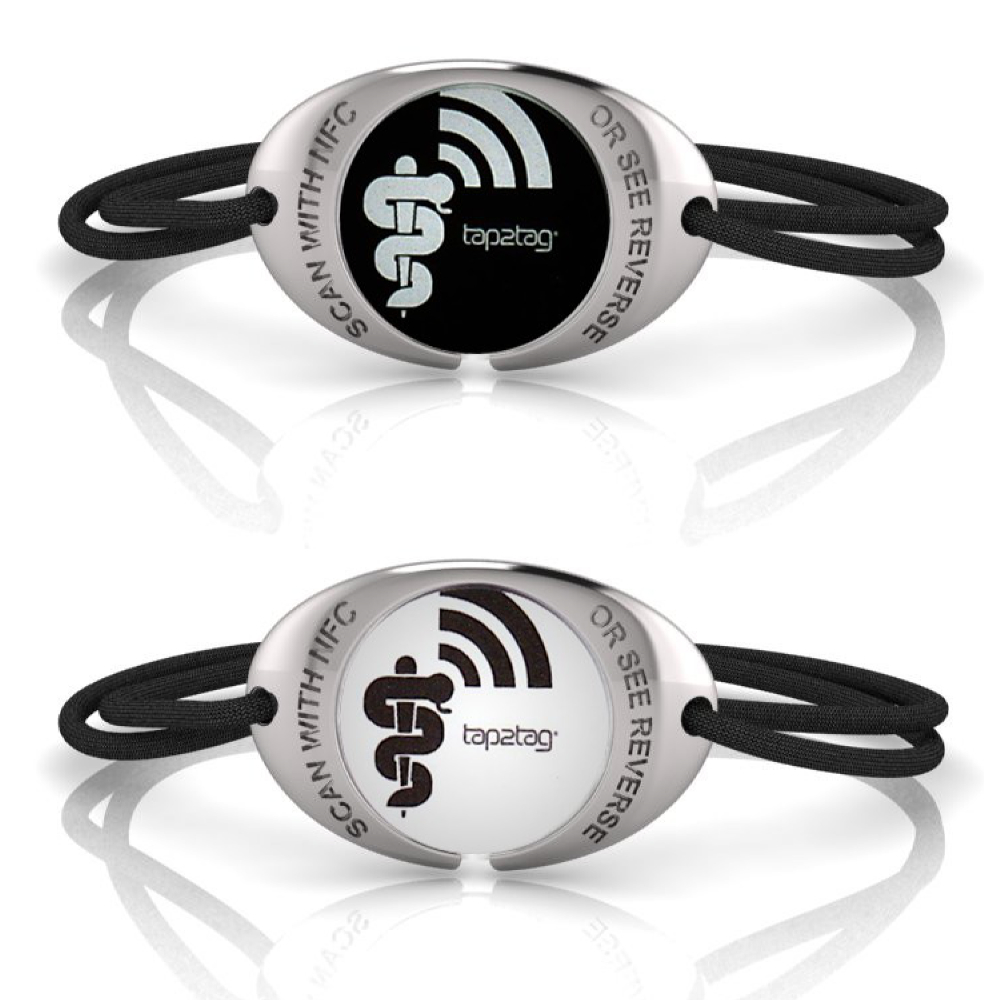 Dog tags and USB devices never seemed to fill the bill. I recently found the Tap2tag website and the whole concept is a more logical and complete solution. We've ordered cards and the new K1 bracelets for us both. We are extremely pleased with the products as well as the simplicity to set up information that could be lifesaving.
The bracelet is very clear and looks good on, I always take my bracelet on and off but this one is so comfy.
– Clare S
---
Tap2Tag V2 Wristband
(Can be adjusted for your wrist)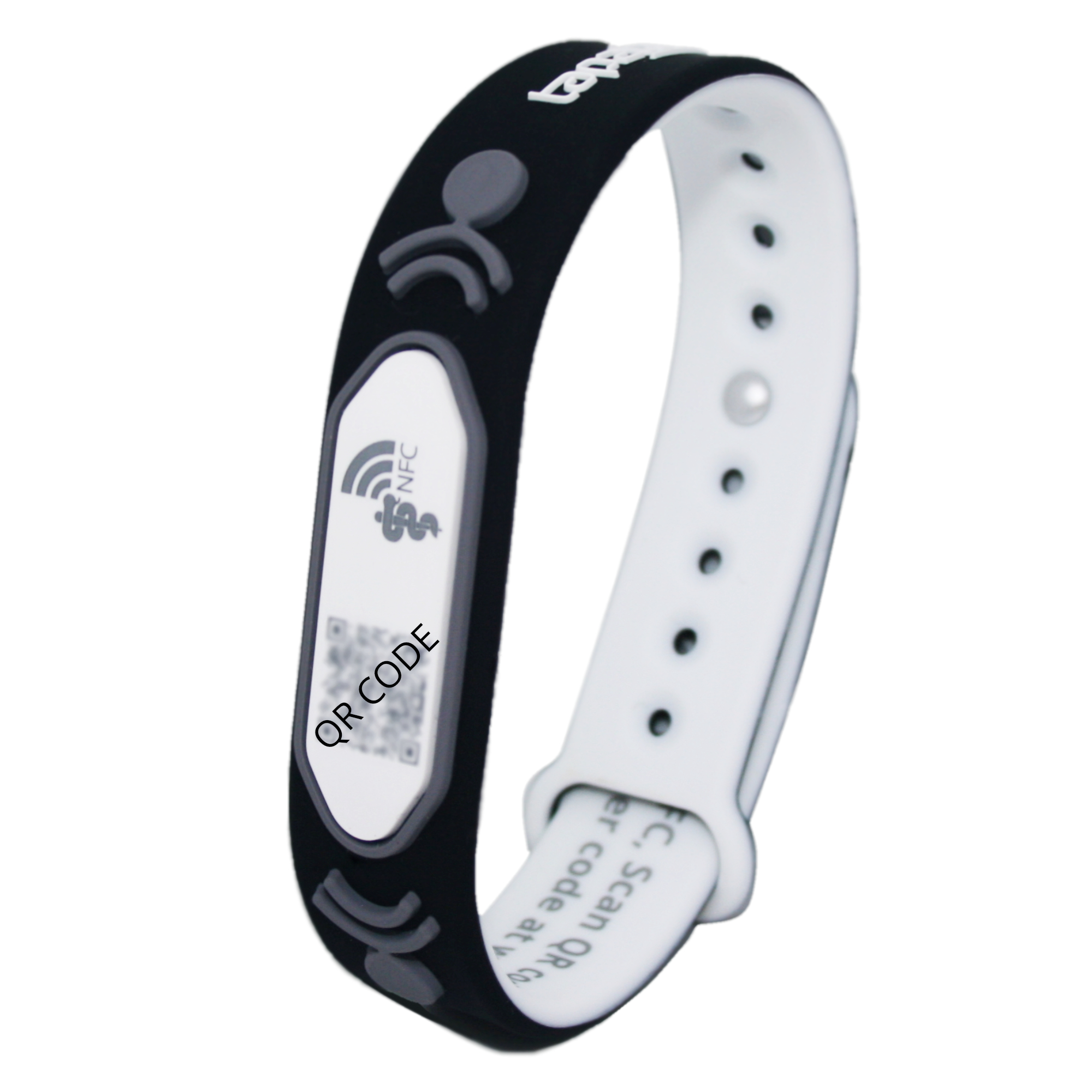 One word, 'excellent'. Effective technology is meaningless if the user does not know how to how to make the most of it.
The website, everything was human friendly!
– Simon L
My band was quick and simple to set up. I've got so used to wearing it I forgot its there.
The first week I had it an elderly relative was taken to hospital. Its so simple to use and read it will no doubt save lives. Quite simply brilliant.
Two weeks later and my relative is still in hospital and I'm still getting positive comments about my band from the Dr's, nurses and ambulance crews I see. I'm glad I got it
- Paul S