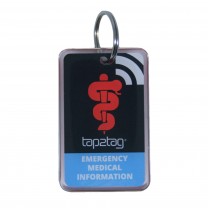 Our new Medical Alert Key Fob with NFC and QR code technology.
The Tap2Tag medical alert key fob uses NFC and QR code technology to allow paramedics and other health professionals get access to your medical information quickly and efficiently. It can also be used with any device that has access to the internet, anywhere in the world. It's just brilliant.
FOR CANADA AND THE USA visit https://www.tap2tag.ca/shop/tap2tag-medical-alert-key-fob/
Update your profile any time with no subscription required.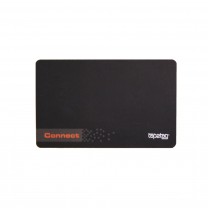 NOW IN STOCK!
The Tap2Tag Connect card is the most advanced business or contact card you have seen. It requires no app on a phone. A new contact simply taps your card or scans your QR code and they see your virtual business card simply appearing on their mobile phone. One click later and they can download you vCard (electronic card) directly onto their phone. It will include all of your usual information but also your social media links, embedded video and image. No need for your new contact to spend 40 minutes typing in all of the new business cards they have gathered at the end of the day.
You can also collect your new contact's information by flipping the "Collect Data" toggle in your profile. This will ensure your new contact provides some information including their name and email address to you. At the same time they will still receive your vCard but also any marketing information you have embedded into your profile. And you have already started the sales process!
Just watch the video to see what Connect can do at https://youtu.be/y48KOqiYIa8
Update your profile any time with no subscription required.
Polypropylene outer facing offers a soft, fluid protection barrier, while the inner facing assures comfort and breathability.
These medical grade masks comply with standard EN14683 and fully CE Marked and ISO13485 certified.
Features and Benefits
Hypoallergenic

Very low resistance to breathing

Nose bar adjustable

Perfect fitting

Single use type II surgical masks, made from Protective three-layer non-woven material

Pleat style with ear loops

Fully CE marked and ISO13485 certified

Compliance with standard EN14683

Bacterial filtration efficiency of 98%
Please note: Due to hygiene reasons we are unable to accept returns on this item if the box has been opened.