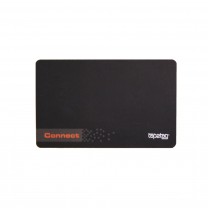 NOW IN STOCK!
The Tap2Tag Connect card is the most advanced business or contact card you have seen. It requires no app on a phone. A new contact simply taps your card or scans your QR code and they see your virtual business card simply appearing on their mobile phone. One click later and they can download you vCard (electronic card) directly onto their phone. It will include all of your usual information but also your social media links, embedded video and image. No need for your new contact to spend 40 minutes typing in all of the new business cards they have gathered at the end of the day.
You can also collect your new contact's information by flipping the "Collect Data" toggle in your profile. This will ensure your new contact provides some information including their name and email address to you. At the same time they will still receive your vCard but also any marketing information you have embedded into your profile. And you have already started the sales process!
Just watch the video to see what Connect can do at https://youtu.be/y48KOqiYIa8
Update your profile any time with no subscription required.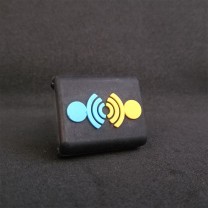 VERY LIMITED SPECIAL EDITION
We are pleased to announce the introduction of our new Smart Band Adaptor to the Tap2Tag stable of business connect products. We are offering this uniquely designed device for sale. These prototype devices will have some design changes for the US market and we may not produce this design again.
This versatile silicone square is a great addition to your existing watch or fitness tracker allowing you to carry your business information with you wherever you go and without the need for a separate business card.
A subscription is not required in order to use this device.