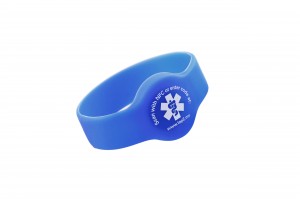 We have just kicked off a great little competition using our Twitter account.  We are giving away five tap2tag medical alert wristbands as part of our January promotion.  All you have to do is follow us on Twitter and re-tweet as many of our tweets as you like.  Our twitter account is @tap2tag or you can find it at https://twitter.com/tap2tag.  There is no cost of entry although some restrictions do apply (see below).
There are eight different colours to choose from and three different sizes.  If you need to know what tap2tag is all about just have a look at our "How Tap2Tag Medical Works" on our website or just click here.  Good luck and keep tweeting.
The winner will be chosen on the 1 February 2015 and the decision of the directors of Tap2Tag Limited will be final.  All successful winners must have a delivery address in the UK and be aged 18 or over.