On the 26 February 2016 we went as far east as we could go to visit the University of Kent in Canterbury.  The venue was chosen as the introduction of a trial of tap2tag and the learning disability department of East Kent Hospitals University NHS Foundation Trust.
In 2012 a programme was introduced by the Trust to develop "My Hospital Passport", a care plan document that helps healthcare professionals apply a tailored response to their patients.  Around the country these documents are prepared for many types of patients including those suffering with epilepsy, diabetes and many other conditions too.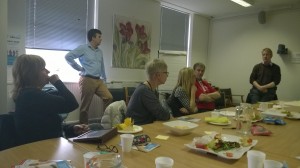 As part of the introduction of My Patient Passport the aim was to complete this document digitally.  However the problem that was always prevalent was how to ensure that the document would be accessible at the right time.  Currently the care plan/passport is produced by the nurse/doctor/consultant and the electronic copy stays on the hospital computer system and a paper copy given to the patient or carer.  Problems can soon arise if a patient is admitted to hospital and the patient does not have the hard copy of the care plan.  As a result the patient is not helped by the health team in a way that has already been agreed.
A tap2tag medical profile now allows for documents to be uploaded and then make them available at the appropriate time.  This means that a patient with a care plan simply needs to wear their tap2tag wristband when dealing with any healthcare professional.  By accessing the patient's medical profile, either by tapping their phone or accessing via a tablet/PC, the care plan can be made available in about 10 seconds.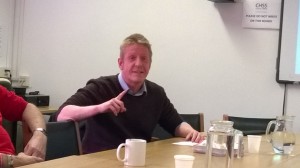 At the launch event we had a number of interested parties attend including carers, patients and representatives from other departments within East Kent NHS Trust.  Also attending the event were Sallyann Baxter and Wendy Bennett (leads for Adult Safeguarding in the Kent Clinical Commissioning Group).  Feedback from the entire group was extremely positive and supportive.  The next stage is to obtain the various clinical consents to get the trial under way.  This should take around 14 days.
Dr Chris Farmer will be the clinical lead on the trial and will be assisted by Daniel Marsden and Jean Irving.  The results are being administered by the University of Kent.  In the next few weeks the trial is expected to be extended from the Learning Disability department to the Renal team too.
The whole trial is expected to last 6 months.  If successful it will prove that tap2tag has a solution to one of the most pressing problems within the NHS; the portability of care plans.